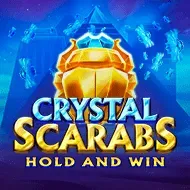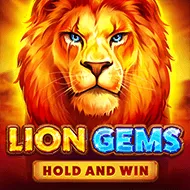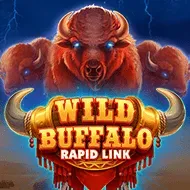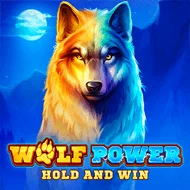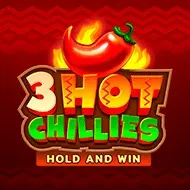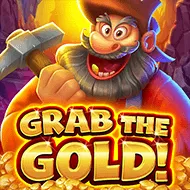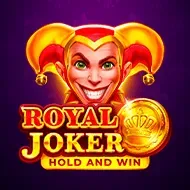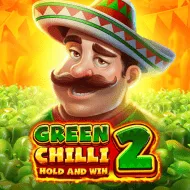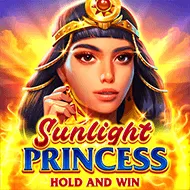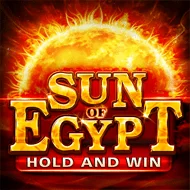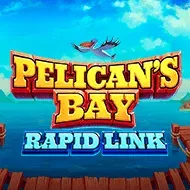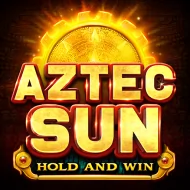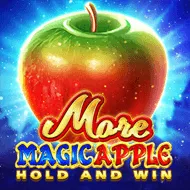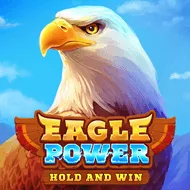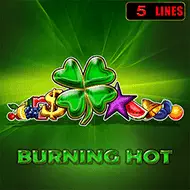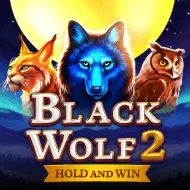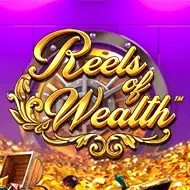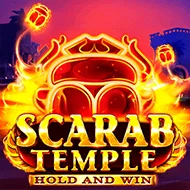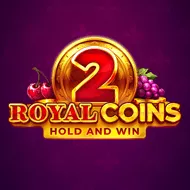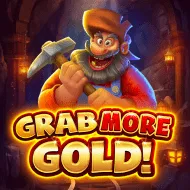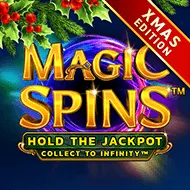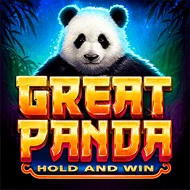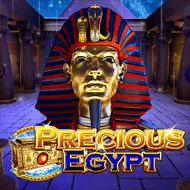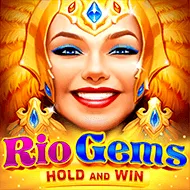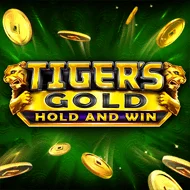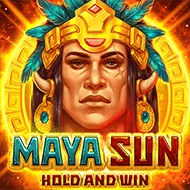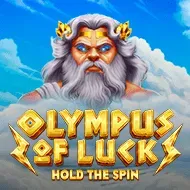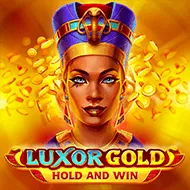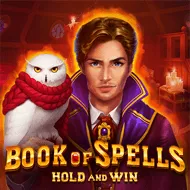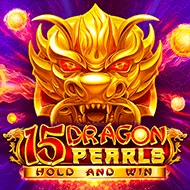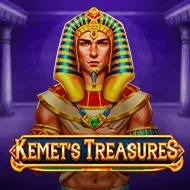 Progressive jackpot slots
How progressive slots are different from regular slots?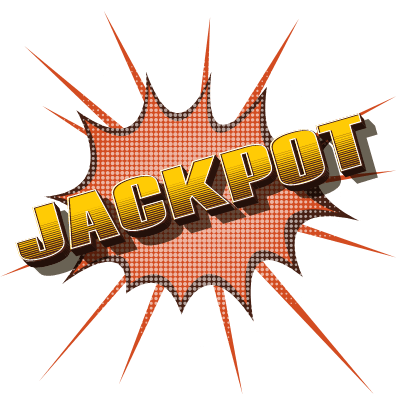 For centuries, gambling was only available in land-based casino establishments. However, the introduction of the Internet and computer technologies has immensely expanded the world of casino gambling. As of now, progressive jackpot games are in significant demand among millions of Canadian gamblers since these jackpot slots offer really massive payouts. Let's take a look at the core features of a progressive slot machine that make them stand out from the rest of the slots.
What is the appeal of progressive jackpot slots?
The main idea of a progressive jackpot is that the prize is accumulated from all the bets made by the players on the particular jackpot slot or a group of slots by the same provider in one casino or several ones. You shouldn't expect regular payouts on such progressive jackpot slots because they occur rarely. However, the appeal of this game is that in the case of winning you acquire a sum of money that can completely change your life.
How to start your chase of a jackpot?
So, how to play progressive jackpots? In fact, the overall strategy for playing progressive jackpot slots is not that different from other casino slots where wins are rare and payouts are huge. However, some Canadian players overlook the fact that you need to qualify for the jackpot by betting your max.
The rules might be different from one progressive jackpot slot to another, but the core idea is that the maximum possible bet will bring you insanely more money in case of winning. Imagine your disappointment when you've bet just several cents less than the Max Bet, and instead of several millions you win several thousands. To avoid this, be sure to click the Max Bet button every time.
Another advice from the Gunsbet casino team is this: don't stick around with one slot for too long! If several slots from the same provider are linked to participate in the accumulation of a progressive jackpot, then it's perfect for you — try out different games for a change. But in the end, playing progressive online progressive slots like Mega Moolah is all about taking risks, so listen to your gambler instincts only. Also, Jackpot Every Day tournament is played daily on our site, so don't miss out!
The difference between online slots by variance
There are several characteristics that are essential when looking for a game to play online for real money. The genre of game, the availability of paylines, design and layouts, the availability of bonus games — they are all important. But first of all, you come to Gunsbet to win, and you want to win the biggest jackpot. Therefore, the main characteristic that you should be paying attention to is the profitability of the slot.
There are two main factors that affect profitability of the slot directly. These are the Return to Player (RTP) percentage and the variance (also referred to as volatility). People often confuse these concepts to be the same thing, but it is more accurate to say that they describe different aspects of the same thing.
The RTP rate shows you how much you will get from a particular slot in a long-term run (and by long term I mean several million spins). However, it is more important to assess your chances in a more reasonable span of time, and here you have to focus on variance. It is universally accepted to divide slots by the level of volatility into three groups:
low variance
medium variance
high variance
With low variance, you're not likely to win big, but instead you're guaranteed to win constantly for a pretty long time. This type of variance offers you a more relaxed and reliable way of gambling. But if you truly believe that gambling is all about taking risks, then high variance online slots like Mega Fortune by NetEnt and Mega Moolah by Microgaming are made just for you.
Progressive jackpot online slots are the most evident example of high variance slots as you can rarely hit the biggest winning combination, but if you do, your life changes forever. The odds of winning a jackpot on a slot machine are low, but the largest prize amounts compensate for it with ease.
Why do many players play progressive slots?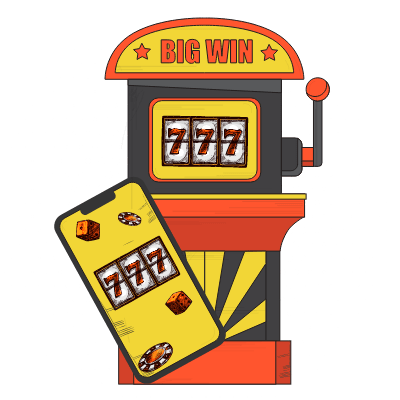 The answer to this question is really simple: gambling is all about the thrill and adrenaline rush of a big win chasing, and the best progressive jackpots such as Mega Moolah, Divine Fortune, and Mega Fortune are all about this excitement. Another thing is that for many people epic jackpots are the main aspect associated with online casinos.
Before choosing a slot machine, you should know that you can find progressive jackpots both in slots and in other games. Such a big prize is found in poker and blackjack. But in these games you should not expect to receive too large amounts.
When choosing new epic jackpot slot games, you should understand that the larger the main prize, the greater the stakes expected from the player. And not everyone can afford it sometimes. And if you want to win with regular wagers, it will be better to use gaming slots in which you yourself can adjust your stakes.
But despite all the mentioned risks, people choose to play the best progressive jackpots online because they know for sure that they are still able to win a life-changing jackpot. After all, gambling is all about testing your luck, so why not try it out if the stakes are so high that only the sky's the limit?
The biggest jackpot wins in progressive slots
Thanks to our dedicated player base, the epic jackpot amounts in online progressive slots allow you to win real money that are quite possibly the same as in brick and mortar casinos. The most pleasant part is that it's all made by you, active gamblers of Gunsbet. We give you the instrument — progressive slots by NetEnt like Mega Fortune and Divine Fortune as well as other respected licenced providers — and you choose how to use this instrument. Most people do not miss their chance to participate in the chase of an accumulated jackpot of progressive slots.
But you can play even bigger than that! Gunsbet casino was designed to be a welcoming place for all gamblers from Canada as well as from around the world. That's why we developed a diverse bonus system that would only increase your winnings. First of all, you should pay attention to our welcome and reload casino bonuses.
100% first deposit bonus. This bonus enables you to receive 100% up to 500 CAD that will be paid to you immediately after your first deposit. Wager - x40. You will also get 100 free spins, that will be given to you for five days, 20 free spins each day.
55% Friday reload bonus. Each member of the Gunsbet is eligible for receiving this bonus. It is paid to anyone who deposits a minimum of 30 CAD to their accounts from Friday to Sunday. Such players can get a maximum of 450 CAD. The same x40 wager is applied. Also, you will receive 20 free spins a day for three days.
You can also participate in the VIP casino bonus program, which is available for every active gambler in the Gunsbet. In this VIP program, you acquire bonus points for every dollar you spend on real money betting. The more points you earn, the higher your status in the program is. And did I tell you that you are able to exchange these complimentary points back for real money? Yes, it is fantastic, indeed.
You can also participate in our everyday jackpot casino tournament. The rules are really simple: the jackpot is accumulated from the gamblers' stakes, which are converted into Complimentary Points. The number of your points determine your position in the tournament table. Three top casino players get the prize: 1st one receives 70% of the jackpot, the 2nd gets 20% and the 3rd one gets 10%.
Top 10 most popular progressive slots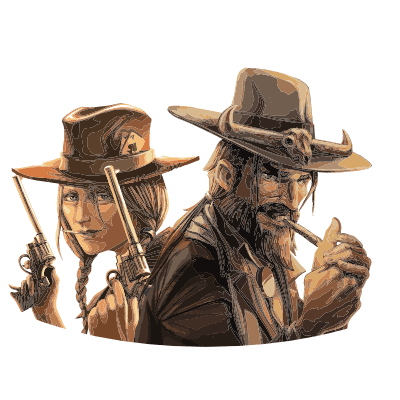 As you can see for yourself, this progressive jackpots tab contains more than 120 best progressive online slots and other progressive slots that exist in online casinos. Their popularity lies in the fact that the cumulative amount of mobile progressive jackpots can reach several millions of dollars, and everyone can join in a chase of the biggest jackpot. You won't find such casino prizes in roulette or blackjack, considering the win from the same stake in all of these casino games.
As there are many games in this category, we decided to present you with our top 10 progressive slots:
Dead or Alive
Starburst
Game Of Thrones
Dracula
Mega Fortune
Immortal Romance
Mega Moolah
Cash Splash
Treasure Nile
Major Millions
You should definitely check out these casino games, as they are exceptionally designed, have extremely high RTP rates, and many players are simply obsessed with it. However, you should never stop exploring! We work with such industry giants as NetEnt, Yggdrasil, Amatic, Betsoft, NYX, Microgaming, Pragmatic Play and other providers. That's why our casino catalog is updated regularly for you to find new mobile progressive jackpot slots online.
The History of progressive jackpots
It's not a huge secret that nearly any Canadian gambler wants to play new jackpot slot games and win real money online. After all, the joy, excitement, and thrill of betting real money is the sole purpose of gaming in a casino. But sometimes it is also important to look back in order to understand how gambling evolved over time.
How did it all start?
Even though nobody can tell the exact date when gambling was invented, it is evident that it was around since ancient times. People gambled in ancient China, Greece, Egypt — everywhere. Roulette was invented in the XIX century, and it became the icon of casino gambling as it is known today. French roulette was the original variation of this game, and later European roulette and American roulette with double zero wheel emerged. But the development of slots that gave the kickstart to the production of mobile progressive jackpots only became able with the advent of technologies.
The earliest examples of slots could be traced back to the end of the 19th century. To be more exact, the first ever slot machine was presented to the public by Sittman and Pitt, the New York-based company, in 1891. It was a 5-reel mechanical slot that showed poker combinations. But there were no real money winnings: these slots were usually installed in bars, and lucky gamblers only won free cocktails, cigars, and other bar supplies.
However, as casino technologies progressed, the direct payouts became available in slots. In 1964, the first electromechanical slot was implemented in American casinos, namely in Las Vegas. Slightly more than a decade later, in 1976, the first video slot was developed. It was the revolution in Vegas casino gambling. In fact, the core principles of slots haven't really changed since then, as the contemporary mobile jackpot slots are built on the principles of the first video slots.
Different types of jackpots
Jackpot is a very broad term that refers to many different games. Today, the organizers offer an extensive volume of lotteries, where the main prize is significantly large. To do this, the player must collect a certain combination of the numbers. It's not worth talking about the volume of the winnings. You can only notice that in some cases the jackpot can reach several million dollars, making them the biggest ones in history.
There are also prizes in poker. Their formation is carried out due to deductions of a certain percentage of bonus payments. The player will become the owner of the jackpot only if he manages to collect the strongest combination. But its size will depend on the rate at which the gamer leads the game. The maximum winning in progressive jackpots will only be available if the game process in the mobile slots is carried out at maximum rates. And, of course, the jackpot is largely presented in slots.
Daily big winnings in progressive slots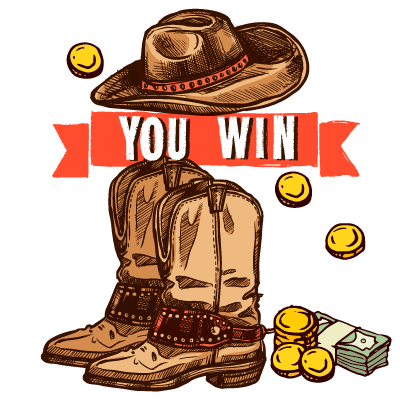 You don't have a chance to get bored in Gunsbet! On a specially dedicated page, we publish the information about our online jackpot tournaments that are played regularly. The members of Gunsbet are always updated about the remaining time of the tournament, the current amount of the accumulated jackpot, the table with points of the most active participants, and all other relevant information.
The best part of these tournaments is that it directly depends on the level of activity of gamblers. The core principle of the tournament is really simple: for every dollar you bet, you get 1 tournament point. The points determine your position in the tournament table. If you manage to be in the top 3 at the ending of the event — congratulations, you're qualified for the prize! All the money that was accumulated during the tournament are divided between the top three participants by 70%/20%/10% respectively.
Gunsbet is a well-known and respected brand among Canadian gamblers due to our sincere dedication to the highest quality of online gambling. Our online casino is licensed by the Curacao government and certified by several independent auditors so we are among fully legal online casinos. Thus, you can be 100% sure that a fairly won progressive jackpot online could be withdrawn instantly.
How to withdraw your winnings?
This question might be the most popular one among players of online casinos, because what do you want to do right after winning your biggest jackpot prize? Of course, you would want to withdraw your hard-earned winnings to your pocket! Let's talk about the available deposit and withdrawal options that are available for you.
Of course, there are minimum amounts for transactions: you cannot deposit less than 30 CAD to your account, while for withdrawal the minimum is 45 CAD. Considering the daily maximum transaction limits, it's 7500 CAD for both deposits and withdrawals in the majority of cases.
But you still have to look for your preferred payment method's exact limits for yourself. For example, CoinsPad allows you to deposit unlimited amounts of money to your accounts in all online casinos where it's integrated. All payment methods, excluding debit cards and bank transfers, are instant for both depositing and withdrawing.
Here is the list of the most popular payment methods in Gunsbet:
VISA or Mastercard (commission-free)
CoinsPaid (commission-free)
Skrill (commission-free)
Neteller (commission-free)
Zimpler (2.5% commission)
Sofort (commission-free)
Yandex money (2.5% commission)
Qiwi (2.5% commission)
Paysafe card (2.5% commission)
WebMoney (2.5% commission)
Neosurf (commission-free)
EcoPayz (2.5% commission)
Rapid by Skrill (commission-free)
Verification process
To qualify for any financial operations in the Gunsbet, you have to verify your identity and preferred payment method. Most importantly, it is needed for us to be sure that you're of legal age for gambling. The easiest way to do it is to take a photo or scan of your passport or driver license and send it to us.
Secondly, you're required to verify your casino payment method. If you're using a debit/credit bank card, just take a photo of both sides. You can hide random four digits on the card and the CVV/CVC security code on the back. If you use any digital wallet that is available nowadays, you can simply screenshot your personal account page.
After sending the verification photos of your documents and preferred payment services, our team will need some time to evaluate your submission. Usually it takes around two hours, which is considerably faster than in other online casinos. Check your email for the verification letter, you will be given a link to complete the verification process. After the verification is successful, you can use all Gunsbet services to their full extent. If you're experiencing any issues during or after the verification process, you can always contact our support team via email, phone call, or live online chat.
How to win a progressive jackpot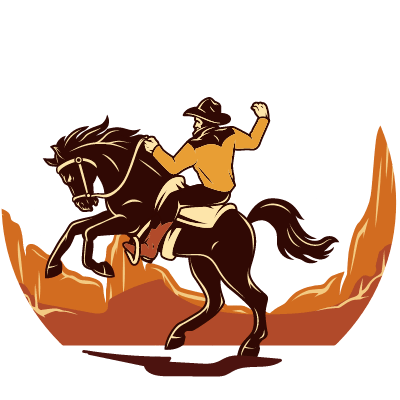 In general, you win your jackpot when a certain combination of symbols appears on a certain line. Obviously enough, you have to play on a progressive slot such as Mega Moolah to qualify for this jackpot. The exact combination of winning symbols is different from one slot to another as it depends on the game rules and design. Also, there are extra combinations on some progressive slots that would qualify you for winning a certain percentage of the current progressive jackpot.
Before playing on a progressive slot machine, do not forget to read the rules of the particular game. In most cases, you must bet the maximum amount (Bet Max) in order to qualify for the progressive jackpot. Otherwise, you might get a win that would be several times less than the whole progressive jackpot. The rules may vary depending on each game, so make sure you understand them. However, the most important rule for progressive slot machines like Mega Moolah or Starburst is this: always activate the maximum available paylines, and put maximum stakes on each line.
Of course, like all online slot machines, progressive games also offer a lot of intermediate prizes. It is wrong to consider slot machines with progressive jackpots as an "all or nothing" offer. Even if you never won in a progressive slot machine yet, you can still enjoy the game — and collect smaller prizes on the progressive slot machine of your choice.
How does the progressive jackpot accumulate?
Gamblers are usually attracted by those online slots that promise the largest amount of money to win. And this is not surprising: why not take an opportunity if you're given one? Considering that almost everyone has access to the Internet today, it is easily understandable why Canadians prefer online gambling to land-based casinos. Let's elaborate on how does progressive jackpots accumulate.
The core idea of online jackpot games is naturally appealing: you make a single spin, and a life-changing pack of money is in your pocket. Who would resist the urge to test their luck? But how are these jackpots accumulated? There are two main types of jackpots.
● Fixed (regular) jackpots are characterized by a certain amount of jackpot money that is set by the software developer. The size of the payout does not change until someone wins.
● Progressive (accumulative) jackpots. The prize pool is formed from a certain percentage of all casino user bets. Sometimes, a progressive jackpot can even be linked to several online casinos. The jackpot is constantly growing until someone hits the combination of winning symbols.
Also, there are additional, more specific types of accumulation of the jackpot pool. For example, progressive jackpots can be formed separately in each casino or linked through the network of a particular machine from one developer. The second option is more profitable, since more players use the devices, and therefore more money is accumulated. Sooner or later there will be a lucky one who will become the absolute winner in progressive slots.