3 Oaks "Summer Lucky Drops"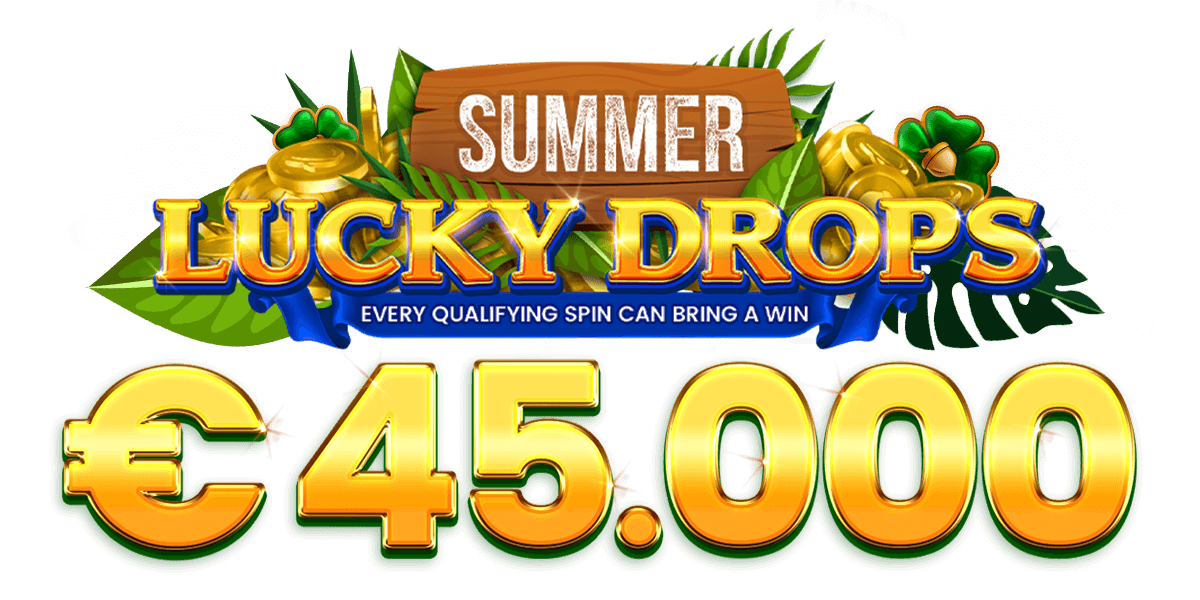 Get ready for an electrifying gaming extravaganza as GunsBet proudly presents "Summer Lucky Drops" tournament by 3 Oaks!
Prepare Yourself for an epic showdown filled with non-stop action, incredible prizes, and the chance to bask in the glory of victory.
Mark Your calendars for the dates that matter - June 9 to June 25.
With a jaw-dropping prize pool of €45,000 up for grabs, every spin you make could be your ticket to unimaginable wealth.
It's time to unleash Your inner gambler and let luck be Your guiding star!
1. 3 Oaks Gaming "Summer Lucky Drops" Network Tournament runs from 09.06.2023 00:00 UTC to 25.06.2023 23:00 UTC:
▪️ Weekend 1: 09.06.2023 - 11.06.2023
▪️ Weekend 2: 16.06.2023 - 18.06.2023
▪️ Weekend 3: 23.06.2023 - 25.06.2023
2. All games from 3 Oaks participate in the tournament.
3. Total prize pool of the Tournament is 45,000 EUR (or the player's currency equivalent):
▪️ EUR 15,000 in Total for Each Weekend
4. The minimum bet required to be able to receive a Lucky Drop is EUR 0.50 or the equivalent amount in the available currencies in the participating game(s).
5. Each player can win a maximum of 3 prizes.
6. The cash prizes will be automatically credited to the players' accounts as soon as the win is triggered.
7. The prize pool and the minimum bet for this campaign are set in EUR and might be subject to currency conversion fluctuations.
8. Only real money rounds can participate in the Lucky Drops campaign.
9. Other than the price to make a spin, there is no additional cost to enter the Network Lucky Drops.
10. By participating in the Network Lucky Drops, you agree to the Terms and Conditions outlined here and the ones provided by the operator.
11. In cases of emergency, 3 Oaks Gaming holds the right to cancel the Lucky Drops promo at any time, including payments for winnings, if deemed necessary.
12. Network Lucky Drops rules can be changed anytime.
13. Malfunction voids all payouts.